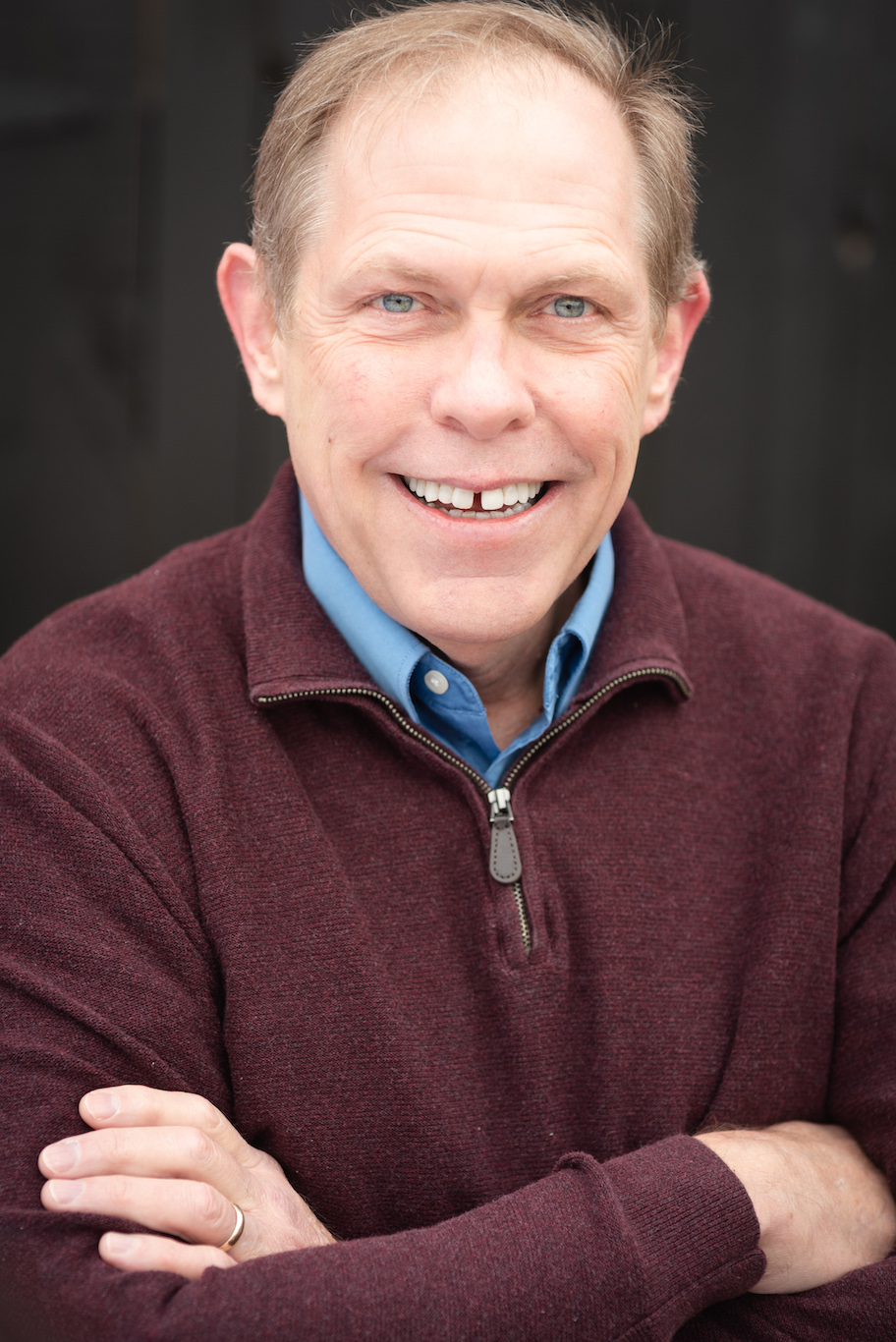 Bio
Rick McVey has spent most of his life as a storyteller – either on the stage or behind the camera.
Most recently Rick was a full-time member of the Resident Acting Company at Barter Theatre, America's longest-running professional theater. Some of his favorite roles over the years at Barter include: Javert (Les Misérables); Chief Bill Gillespie (In the Heat of the Night); George Bailey (It's a Wonderful Life); Harold (The Full Monty); Todd (Friendly's Fire); Doyle Mayfield (The Doyle & Debbie Show); Ebenezer Scrooge (A Christmas Carol); Robert E. Lee (The Road to Appomattox); and Kris Kringle (Miracle on 34th Street).
Over 17 years, Rick appeared in more than 100 productions on Barter's stages and appeared as the Boss in Barter's 2009 national touring production of John Steinbeck's Of Mice and Men.
Rick has also had the honor of directing the Barter Players' productions of Just So Stories, The Ugly Duckling, Santa Claus is Coming to Town and The Scarlet Letter.
Rick also has narrated over a dozen audiobooks, both fiction and non-fiction.  His audiobook credits includes two trilogies for the award-winning science fiction author R. Kyle Hannah – the Time Assassins trilogy and the Tri-System Authority trilogy. Most recently Rick narrated Kyle's fantasy Novel "Lighthouse Keeper".  (All published by Jumpmaster Press.)
In 2007, he also wrote and directed the award-winning feature film FREEDOM . Among the many accolades given this film FREEDOM was chosen Best Film at the 2007 Virginia Independent Film Awards sponsored by the Virginia Film Office. In 2012, working alongside his long-time friend and creative partner John Hardy, Rick co-wrote and produced the feature film THIS WORLD, another award-winning effort.  (Both films currently available on Amazon.)
His play for young audiences, The Learning Box, was the first play ever endorsed by the Virginia Education Association.
Rick spent the early years of his career in broadcasting serving as Production Manager at WOPI Radio and Director of Production at WCYB TV. He also performed in and directed scores of shows at Theatre Bristol, where he served for a time as Producing Director. He was also the Producing Director of the Don't Touch That Dial! radio theater company for six years.
Rick is a graduate of East Tennessee State University where he was awarded the Bud Frank Award for Excellence in Theater. In 2010 Rick was inducted into the ETSU Department of Communications Alumni Hall of Fame.
A native of Southwest Virginia, Rick and his wife, Lola, have three children with wonderful spouses, seven terrific grandchildren and seven house-trained grandpuppies.